6 things I wish I knew before I got my Puppy!
So, never having owned a dog, but suddenly having the urge to change my life, off I went to rescue a soppy looking little terrier in one of the kennels I saw on Facebook. Being a seasoned small pet boarder and trained animal behaviorist I thought this was a no-brainer and I could get my new pet dog to behave in no time at all.
2 weeks in and he still has a mind of his own and very selective hearing. Typical behaviours for this mischievous 12 month old young man include: lead pulling and little control, Alpha dog mentality and, therefore, not very good socialising with other animals (but good with humans), diarrhea, yapping & barking at everything he sees and a very stubborn personality.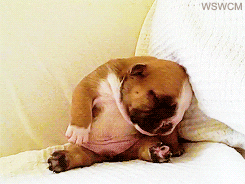 If you want to avoid the same fate, here are my 6 top tips I wish I had known before I got my puppy:
1. Make sure you are prepared for the work & journey ahead and be sure you understand what kind of dog you should get to fit your lifestyle
In most rescue centers you will find mixed breeds rather than pure breeds. Mixed breeds generally have less health issues due to their genetic mix, while pure breeds have very specific health problems. Be sure you understand these before committing and also their life expectancy. Breed is a very personal choice. Choose the breed you like, investigate breed-specific qualities and problems, and then research the best way to raise and train your pup.
2. Right time for a puppy
Most of you will not buy a puppy on impulse but will have thought about it for a long time. Before rushing ahead and getting a puppy, it's a good idea to at least consider the pros and cons of adopting an adult dog. Puppies require a lot of time and training, whereas an adult dogs may already be fully house trained and socialised. Also make sure you are prepared to spend enough time with your puppy to establish a routine for feeding, walkies, training and playtime. People underestimate how much time is required. Also consider if your puppy will ever be left on their own. In the first 3 weeks that is probably not advisable until a full routine has been established.
3. Get the shopping list ready
Once you have completed your doggy education, it is time to shop for your prospective puppy. Things to get / be prepared for include:
Dog Crate (Vari Kennel), and maybe an exercise pen or baby gate barrier

Chewtoys (at least six) to stuff with kibble and treats (Kongs, Biscuit Balls, Big Kahunas & Squirrel Dudes)

Doggy Toilet

Water & Food Bowl

Dog Food (dry kibble)

Freeze-Dried Liver or Liver Biscotti for men,

Martingale Collar plus Leash and maybe a Gentle
Leader
A Puppy Trainer — start to research puppy schools
from the APDT Trainer Search at www.apdt.com.
4. Find out as much as you can about the puppy's history
A lot of the puppy's current and future behaviour will already have been paved in his past. Once your puppy settles in and you get to know it's little personality, it becomes clearer where the work needs to be done. However, to understand what has triggered this behaviour in the first place might help tackle it sooner. So, try and find out as much as you can from the kennel, breeder or whomever you are getting your puppy from what his background, history and typical day looks like.
5. Test him for car sickness
One of my visions was to have my dog go with me anywhere I go. That vision was very quickly shattered as soon as I started my car journey home with my puppy safely tucked into his dog crate in the back of my van. First stop, 10 minutes into the journey, and he had already thrown up once! A 40 mile trip home ended up taking 3 hrs and the dog being sick 3 times in total. Be prepared for this, as in my case i had no tissues, antibacterial wipes or anything appropriate with me. We ended up making it home ok but to date my beloved puppy hates the car.
6. Make sure your puppy gets enough rest in the first few days
Being an excited new puppy owner I wanted to do anything and everything with my new puppy. And my puppy, with his hyperactive personality. would let me drag him anywhere. What if I failed to realise is that puppies need a lot of sleep. So take it easy while your dog settles into its new environment. It is just too easy to overdo it, for both your sakes.
Once all these 6 tips have been followed you can start to enjoy getting to know each other. Remember, the more time you invest in your puppy the more you will receive back. Your puppy will make mistakes, so be prepared for that, but hopefully with your guidance they will learn from these mistakes and in no time you will have the dog you always hoped for.
Good luck and to many happy years to come.
Watch out for our next blog:
8 weeks after I got my puppy - the top 6 pitfalls